Vashtie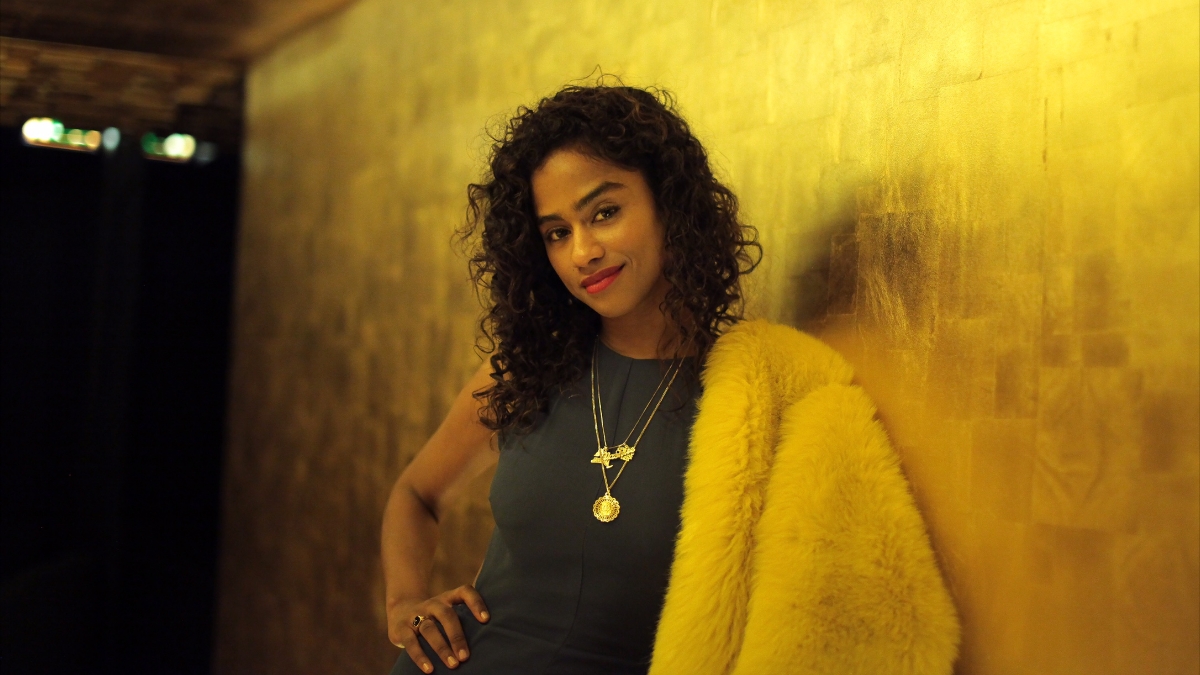 Vashtie is one of those Jack of all Trade, that convinces us that it doesn't mean that she cannot master them all. Director and designer, she is also known for being the first woman to collaborate with the brand Jordan on her own Jordan Sneakers. Now collaborating with Puma this New-York native tells us more about her career.
You studied directing at school, was directing a vocation or something you went into ramdomly?
As a kid I always wanted to be an artist and stumbled upon the idea of pursuing directing around the age of 11 since I was so obsessed with movies. I also loved music videos and the idea that you could pair a visual with a sound and make art.
In 2015, concretely, are the possibilities of becoming a director/ designer still limited for a woman?
It's as limiting as a woman makes it. In 2015, you can be anything you want to be – you just have to pursue it passionately!
How are you perceived by men at work and what is your relationship with them, knowing the low presence of women in the establishment?
I think the men I work with respect me and sometimes (unintentionally) fear me. As, usually, the only woman in a team of men, I have to make myself heard and I have to be firm. I'm not aggressive, but I speak my mind. I also think it's important to be a good person above all, making sure people feel good and are comfortable on the job…it makes for a happier atmosphere.
Do you rate the chances of success in the business ( Design, directing) equal for men and women?
Definitely not equal. I think it's harder to be a female director than it is to be a female designer, because historically women have had a major hold on fashion. Female directors are more rare and have a harder time being taken seriously in the industry.
How will you respond to convince that women also have the qualifications to become a director or a designer, to a man who would doubt it ? 
Don't believe me, just watch.
Is there a difference in how you work (different sensitivity, stress management …) compared to men ?
As a woman, I'm emotional so I think that works in my favor. My emotions help my creative vision and it makes me more aware of who other feel. I don't think most men work with their emotions the way a woman would. There's a difference there, but I also think women are designed to handle stress better because they can express their emotions.
Do you see the professionnal success you have  as something exceptionnal or a normal thing?
For me it's exceptional. I mean, I come from nothing and I've been able to really create my own brand and succeed with it.
Knowing the sollicitations you receive, how do you manage to combine your professional and your private life?
I rarely combine my private and work lives. I share a lot of myself on social media, but there's a large portion that I keep very private. I think it's important to save things for the offline world, it keeps certain things special and sweet.
What challenges and difficulties you still meet in your everyday life as a women?
Not being taken seriously by men in positions of power or being disrespected on the street by random men…
What is meant by Women's Day concretely today?
The celebration of women worldwide! They/We are the reason we are all here on earth!
What will you do during this day?
Celebrate the women that I love as much as I can. I'm in Paris now, so I can't do too much…but I'm calling and texting them with expressions of love.